2019 Northeast Transportation Safety Conference (NETSC)
"Northeast Highway Safety - Regional Challenges, Successes, and Opportunities"
Monday, October 28th & Tuesday, October 29th
The Hilton
Burlington, VT
This conference brings together engineering, education, and highway safety specialists from across the Northeast to focus on a common goal: the reduction of fatalities and injuries on our roadways.
Anticipated Keynote Speakers (more to come!):
Avery Ash, Head of Autonomous Mobility, INRIX 
Avery Ash serves as Head of Autonomous Mobility for INRIX, the global leader in connected car services and intelligent movement. Avery leads the company's global policy engagement and helps shape business strategy in the connected car and autonomous vehicle space. This includes leading product development and strategy for INRIX AV Road Rules, which is the first program to allow road authorities to validate rules and restrictions to manage and improve the safety of automated vehicles on public roads.
Prior to INRIX, Avery served as Director of Federal Relations for AAA, where he was responsible for the Association's federal advocacy on transportation, vehicle technology, mobility and energy issues.  Avery also led development and deployment of the Association's engagement strategy on advanced vehicle technology issues including connected, driverless and electric vehicles. Avery currently serves on the World Economic Forum's executive working group for Autonomous and Urban Mobility, co-chairs the U.S. Chamber of Commerce Technology Engagement Center's AV Workgroup, and serves as a founding steering committee member for Partners for Automated Vehicle Education. He previously served on the Board of Directors of the Electric Drive Transportation Association and the C3 Group's Connected Car Council, and been selected as an Aspen Institute Socrates Scholar and SAFE Energy Security Fellow.
Prior to joining AAA, Avery worked for Congresswoman Chellie Pingree on technology and economic development issues. Avery is a graduate of Bowdoin College with a joint degree in Economics and Anthropology.
Ian Grossman, Vice President, Member Services & Public Affairs, AAMVA
Ian Grossman is an association management, communications, transportation policy professional with experiences in the public and private sectors, including positions in government, political campaigns, and private consulting. Currently, Ian, as the Vice President, is responsible for the Association's driver licensing, identity management, vehicle, and law enforcement programs that support safety and security throughout North America. He leads the association's strategic communications and government affairs efforts, providing members with leadership on public policy and outreach. Prior to joining AAMVA in 2009, Ian held senior positions with the Federal Highway Administration and the Federal Motor Carrier Safety Administration.
Breakout Session Topics/Draft Agenda (Please note: this is subject to change):
Monday 10/28:
AM breakouts (10:30-12:00):
Crash e-manual & MMUCC/SIREN/Data integration (90 minutes)
Pedestrian/Bike/Crosswalk/Signal Safety (90 minutes)
Emergency services drowsy/distracted driving & shift work (90 minutes)
PM breakouts (1:00-2:30):
Automated vehicles/connected/self driving/rural vehicles (90 minutes)
Automated enforcement/signals (90 minutes)
Teen/young driver drowsy/distracted driving safety (90 minutes)
Tuesday 10/29:
AM breakouts (10:00-11:30):
Speed management (engineering, enforcement, education) (90 minutes)
Marijuana legalization/drug impaired/utilizing DREs (90 minutes)
Crash reconstruction and TIMS (90 minutes)
PM session (1:30-4:00):
Special 3.5 hour session: Drug Trends and Impairment Symptomatology

Presented by Sgt. Jay Riggen of the Vermont State Police. This presentation will cover the latest trends in the use and abuse of both licit and illicit drugs and other chemicals. Best practices for the identification of use, raising awareness, and prevention will also be discussed.
Registration information is NOW OPEN! Click the icon below: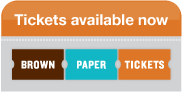 Cost for particpants: We are offering two signup options this year -
One day registration: $50 (6 Professional Development Hours earned)
Full conference registration: $100 (12 Professional Development Hours earned) 
*Day 1 will have more of a technology and engineering focus, while Day 2 will have more of an enforcement focus.* 
Registration includes a continental breakfast and buffet lunch for the days of attendance.
Attendees will receive Certificates of Attendance for training hours attended.
Discounted hotel reservations will be available at a later date; we will send a booking link to those that have registered when reservations are available.
*Cancellation policy: Refunds on the event registration site must be requested within 12 hours of ticket purchase. Use this link to find out if you're eligible for a refund. If you've missed the 12 hour mark and need to cancel your registration, you must notify rachel.noyes@vermont.gov no later than 7 days prior to the event. 
A huge THANK YOU to our sponsors and exhibitors!
Gold Sponsor:
Bronze Sponsor:
Exhibitors: 
Are you interested in being a vendor or sponsoring the conference? Contact mandy.white@vermont.gov for more information.